6 tags
Think about it.
girlfromthe206: If you think about it, your body is really just a vesicle for your soul to move through in life. Every soul is different, therefore every body is different. Your physical body is just a car, not the driver. The thing inside of you is the driver. I don't know what i'm saying anymore.
6 tags
WASTELAND
Monday, April 22, 2012, 5:00 PM Wasteland I am writing right now in the nearby cafe, sipping my iced coffee and letting my fingers do the talking. A few people walk in and walk out, clutching bags of donuts or plastic cups of iced coffee. They come here to study, to read, to catch up with old friends, or to sit quietly, like I am, and go through the motions of every day life. In front of my...
Turning arrows into flowers. →
I got pt. 2 of my quarter sleeve yesterday. I got a bodhi tree, which is something I had been wanting since the started getting inked. The arrows aren't on my arm yet, but I'll get there in time. Maybe next week. Anyway my ink is in reference to one of my favorite stories about the Life of Buddha. It's in the link I provided above. I'll be posting a photo of my sleeve in...
8 tags
We met. We loved. We parted ways.
I am reading to you from a letter because what I have to say is very important, and I can't afford to make mistakes with what I am about to tell you.  Dear J, I want to apologize for disappearing for the past few days. Hopefully you've been well. I needed some time to think to myself and deliberate the situation. I've been really confused about you and us, to be honest. I...
9 tags
2 tags
Anti-bully Program - Warriors, not worriers.
Today I am partaking in what might be the very first BJJ anti-bully program in the city. I'll be volunteering at my gym to assist my coach in teaching young children and teenagers ways to defend themselves should they be victimized by bullies. We're not teaching them to fight back by inflicting pain or being violent. Our first and foremost philosophy regarding bullies is PACIFISM; to...
1 tag
You are enough.
1 tag
Tragedy
"Perchance, tragedy happens for a reason; sometimes, it has no apparent reason, and whatever its reason, intrinsic or fortuitous; tragedy, as an inevitable reality in human existence, will either make a person's life stronger or intolerable to live." Just this evening, I found out that the brother of someone very dear to me had passed away from a heart attack. I don't know all...
6 tags
4 tags
Love lost, love found.
This is going to my first real post in a year. A YEAR. The last thing I "wrote" was a reimbursement form for an event I did. I haven't done much writing (on or offline) so you'll have to excuse me if my post seems a bit garbled. This isn't going to have a real beginning, middle, or end. It's just free-hand writing. I spent the entire afternoon in my bed,...
lalaxjones asked: Nice to know you're back. :) i don't know if you remember me, but i use to own a diet blog on tumblr, which later on turned me into a spiral of disordered eating patterns and a negative self image. I'd just like you to know that the message you sent me 3 years ago is still here, kept in my secret box, which i go back and read when i'm falling back to old habits. I'd like...
5 tags
She's only happy in the sun, and the moon, and...
If there is anything more humbling than the experiences we've gone through, it's looking back on those experiences and seeing just how much we've grown; from the little sapling that was beaten and weathered by the wind and the storms, to a hardy and sturdy tree with its roots planted deep into the ground, and its branches reaching up, up, up towards the sun. - S Hello old...
Feeling a bit lost...
I haven't been feeling well again these days. Another dip in my mood, another weighted, heavy feeling. I still haven't gotten around to taking better care of myself and of my health. Surprise, surprise.
1 tag
Gratitude #7
Here's a little something to perk up your day, and mine too. I mentioned honey B in my previous entry and I thought I'd dedicated this gratitude post to her. She was the last girl I'd ever expect to be friends with, considering we have a common history. Let me tell you our favorite story, the story we tell people when they ask us how we became best friends. We always get a laugh...
4 tags
Random
I'm really trying here not to shoot off on some drunken tirade about what a shit night and shit morning I've had and how shit shit shitty I've been feeling for the past few days. Oops, there I go. Let me just compose myself for a second… OK. I'm OK now. Back to our regular programming. I'm not drunk really. However, I woke up this morning tipsy, but...
5 tags
4 tags
"Being triggered does not mean "being upset" or "being offended" or "being..."
– "Survivors Are So Sensitive" (via barafundle, superherotoranse) (via man-over-matter) I think this goes for people with EDs too.
2 tags
4 tags
Episode
(This will be post-dated, but I actually wrote this on the morning of March 30th, Thursday.) Good morning, er, day. I slept in a bit after a night out w N and her mates. I joined them at S's place after their meeting for the March 10 event. It wasn't the typical bright lights, loud music, gyrating bodies type of wild night. S's place is closed on Wednesdays so there was nothing...
1 tag
Gratitude #6
I've been seeing someone recently (yes, J and I broke up) and he's absolutely wonderful beyond words. We've only been dating for a month, but I'm so taken by him. Aside from the fact that he is devastatingly handsome, he's charming, amicable, intelligent, humorous, and witty. He's very authentic and genuine, and completely unapologetic about who he is. He likes...
3 tags
Hello, old friend.
I'm back! After so many months of not going on tumblr, I've finally decided to fully commit to writing on tumblr again. Urge to Purge helped me through a lot of difficult times in my life, and it's a shame I ever stopped. It was my therapy away from therapy. On the days I couldn't vocalize, or didn't feel like vocalizing my thoughts, feelings or concerns, I'd...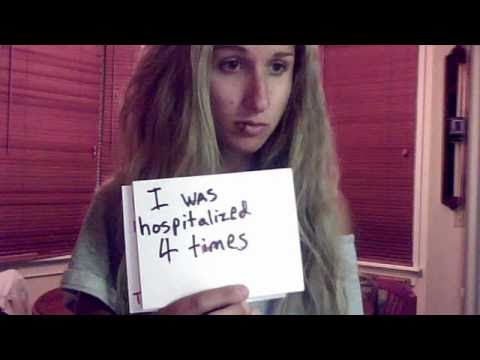 1 tag
Gratitude #5, and New Beginnings.
I haven't been around much lately. I stopped going to this tumblr because it was centered on bulimia, and it's bad enough that I think about it too much. I thought it would help and it did, because I had an outlet where I could pour my heart out - all my victories, triumphs, aches and pains. Except things started taking a turn for the worse and I couldn't write about it anymore....
bodymindheartsoul-deactivated20 asked: hey, reaching125 here! :D

I'm grateful that you have this blog because it shares so much experiences I can relate to. I know I'm not alone. Never stop blogging. :)

I've started my own blog to recover from my bad body image. And it really helps a lot when you can just pour your feelings out to the world. And I followed what you've been doing of...
1 tag
What are you grateful for?
The other day my parents and I revisited Cafe Gratitude. Every day they have a "Question of the Day". On the day we visited, the question was, "What is most extraordinary about you?" My father said, "Well I smile a lot!" and indeed, a winning smile was plastered to his face. A few days after, I contemplated the question and came with an answer: "What is...
Gratitude #4
I'm grateful for the morning sun, because it's radiance and warmth reminds me that I am alive and human.
Just a thought.
I don't need to be told to 'be strong'. I don't need inspirational quotes or influential speeches. Sometimes I just need to be told that everything will be OK. That, in itself, is enough.
4 tags
Last night one of my best girlfriend's told me that she had an ED. She didn't say it outright. We were discussing tattoos and she asked me what mine meant. I said it was a recovery symbol for an ED, and she said, "Ohhh, really? I have too." It didn't really come as a shock to me. I wrote about her once in a post, but we weren't that close at the time. She was...
Gratitude #3
I'm grateful for the Internet, because even if I am thousands of miles away my love and I still find some way to be together.
1 tag
Gratitude #2
I'm in San Francisco right now for vacation. Mum and I came over from the Philippines. My brother is following sometime in May. We all came over to spend time with my sister, who's leaving to join the Marines. I can't remember the last time we were all here under this roof we call home. It must have been what, 11 years ago? And now 11 years after moving to the Philippines,...
3 tags
5 tags
I Love My Body Pledge
I finished re-reading a book the other day called "Feed Me!: Writers Dish About Food, Eating, Weight and Body Image." I picked this book up years ago and decided to read it again. Sometimes you just need to be reminded of why you're doing what you're doing. What I love about the stories in the book, which are all written honestly from the heart, is that they are completely...
3 tags
Stop Hating Your Body
If you've ever been subjected to bullying, abuse, self-harm or an eating disorder, you'll know how it takes a lot of courage and bravery to look at yourself in the mirror and tell yourself, "I love you," and mean it. It takes a lot of kindness, gentleness and forgiveness to love the way you look or the way you are. All the meanness and cruelty people show us, and that we...
lalaxjones asked: Hi. :) reaching125 here. I hope you still remember me. :) I'm still so inspired by your writing. Thank you for the support you've shown me. I will never forget how lovely you are. Keep smiling. :) We should do some catching up sometime. :P xx
1 tag
Gratitude #1
My Dad and I once ate in Cafe Gratitude in San Francisco. Before they served our food, the server asked, "What are you grateful for?" My Dad, which a smile on his face and much conviction in his heart, said, "I'm grateful to be alive!!!" I thought it was a rather mediocre, generic and uninspired answer but now that I think of it, it's perfectly legitimate. I...
"Fall down seven times, stand up eight."
– Japanese Proverb
"If you have made mistakes, even serious ones, there is always another chance for..."
– Mary Pickford
1 tag
Gratitude
I think people take Life for granted because they're not grateful for anything. I was one of those people. I took everything, everyone and even myself for granted. My mother's NY resolution was simple: live well, love well and have a grateful heart. Every day I will try to be thankful for something. It doesn't have to be grand. It doesn't have to make sense. It just has to...
3 tags
Who You Are - That's OK.
I have a current favorite song which I listen to everyday. It's called, "Who You Are" by Jessie J. Moral of the story? It's OK to be who you are. I'm not the skinniest person on earth, but I'm not fat either. I weigh 130lbs. which by most people's standards is too much, even if I have 23-inch waist line. My arms are somewhere between toned and flabby...
2 tags
5 tags
Stick and stones may break my bones, but words can...
As a writer, I know how emotionally charged words can be. What was once simply a means to communicate has become a weapon of choice for many people. Words have the power to mar souls and bruise egos, turn relationships sour and alienate people. Take the words "nigger", "intsik", or "indio," for example. I have a Chinese friend who hates it when people refer to...
"Perhaps we don't like what we see: our hips, our loss of hair, our shoe size,..."
– Sufjan Stevens (via clavicola)
Episode